Administration Area: www.alexhaworth.co.uk
Hints and tips title here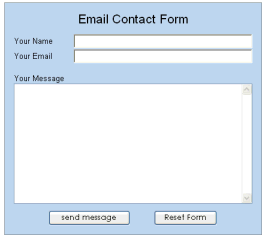 Our Email Contact Form is a free upgrade you can switch on right now. Try it today, to get these great benefits:
Stop enquiry emails getting accidentally blocked by your spam filters. You could be losing business!
Stop displaying your email address on your website and show a link to the Email Contact Form instead - spammers build their spam lists by extracting email addresses off websites
Add a professional touch with this smartly presented online form
Tempted? You can switch it on yourself right now (and if you don't like it you can switch it off again just as quickly). Just click the
Special Features
link in the menu on the left, and you'll find the on/off button for Email Contact Form.